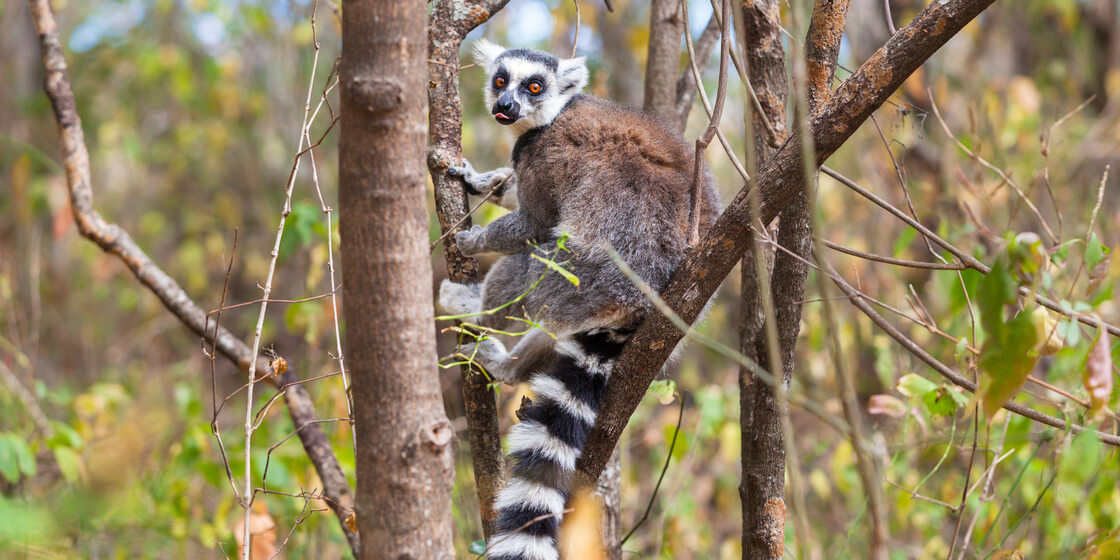 03 mars 2022
Ranomafana National Park is another rainforest of Madagascar located in the province of Fianarantsoa, at the Vatovavy region in the South East cost of Madagascar and 395 km from the capital, which welcomes millions of visitors every year, composed of local Malagasy people but mostly tourists coming from the corner of the world. Ranomafana National Park is not only a best spot for nature lovers, but also a wellness center with its thermal water.
Visit of Ranomafana National Park
The Ranomafana National Park offers two points of interest: the national park itself and the thermal waters for a well-beings tay. The site is a paradise for exceptional flora and fauna. In the long list of floral richness, we can mention the dense and humid forest where are implanted medicinal plants, endemic plants and endemic orchids such as Aeranthes and Aerangis. The place is also home to a bamboo forest that mingles with hardwoods and ferns. In addition, the visit to Ranomafana National Park offers an opportunity to discover rare and exceptional wildlife. In addition to the lemurs that are most observed, you can also discover several species of birds, reptiles, insects, spiders, amphibians, crustaceans, butterflies androdents. On the way, do not miss the waterfalls and small waterfalls that serve as backdrops. Visit of the thermal waters of Ranomafana. It is not for nothing that the park is called Ranomafana. If we translate, this word, it is defined as «hot water" because of its natural hot water. In the middle of the forest and in the middle of this luxuriant nature, you can see a swimming pool of about twenty meters filled with natural water at 38 °. This ferruginous water comes directly from the hills surrounding the site. It has healing properties that can treat certain diseases such as rheumatism and osteoarthritis. During your stay, you can choose two options: either you enjoy the pool for a wellness session, or you visit the park to discover its biodiversity. It is recommended to wear equipment suitable for hiking. The park sometimes has hard-to-reach trails and fairly steep trails.
How to get there?
When you drive 35 Km from Fianarantsoa known as the region of Haute Matsiatra you will turn right of the road and continue to RN25. The entrance park is about 7 Km from the town of Ranomafana