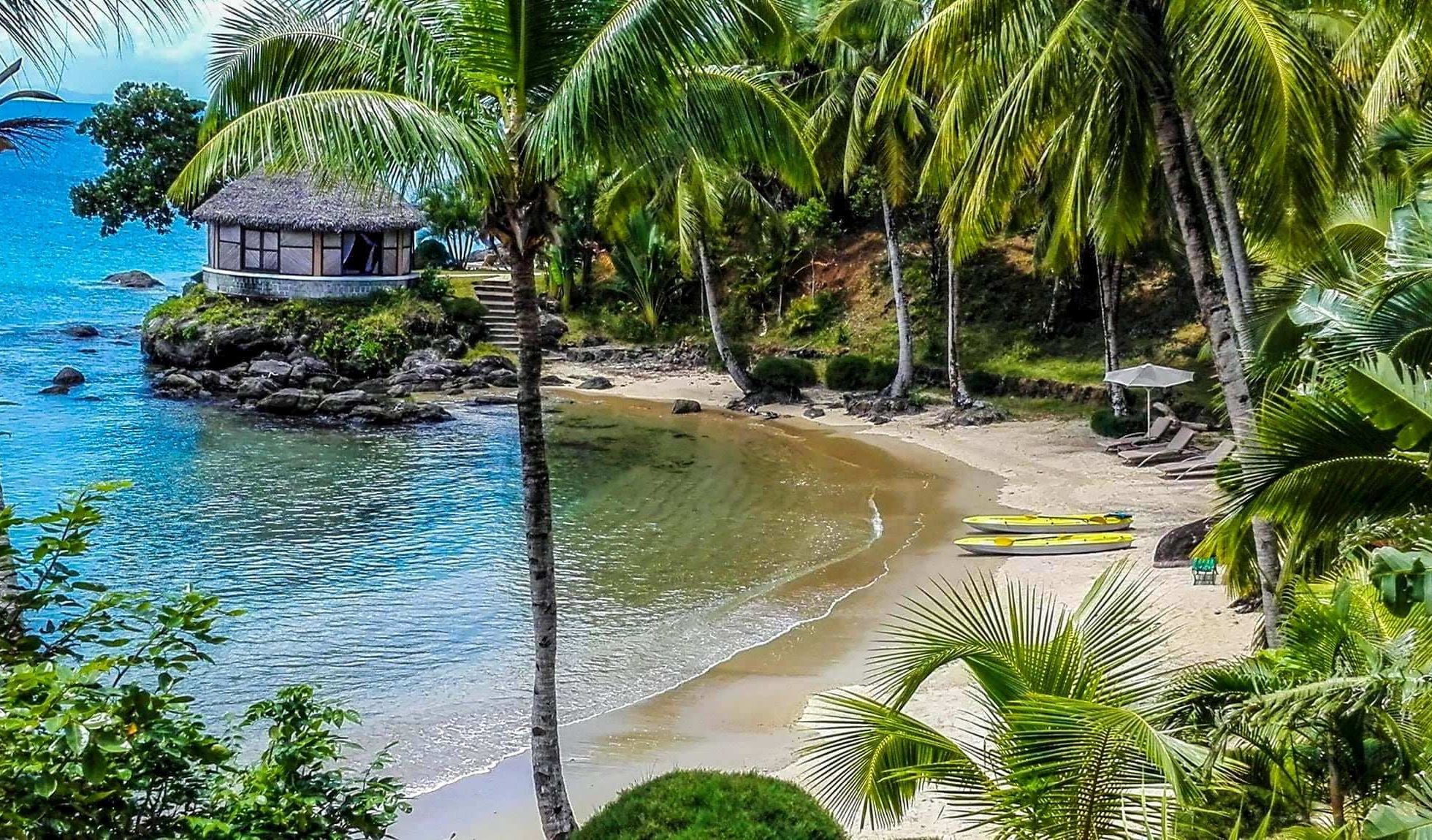 We have selected the best accommodation to meet your requirement and comfort while tripping to Madagascar. Known for its diversity and its ecosystem, Madagascar is a natural sanctuary of wildlife which is home to more than 5% of the world's heritage of plants and animals, in which 80% of them are endemic species.
The East of the island, is bordered by lush tropical vegetation where you will find the world largest living lemur, indri-indri and many other species of lemurs living in their natural habitats while you enjoy a night safari at the Palmarium peninsula to spot the rare endemic night active lemur- AYE AYE. Enjoy lazy days at the paradisiac island of Sainte Marie where you will observe humpback whales every July till September.
If you wish to discover the Western of Madagascar, we also propose a luxury tour to take you to the home of the baobab tree. This is the best opportunity to ride along the famous and unique Avenue of Baobab. Enjoy the breathtaking and magical place for both sunset and sunrise. Located long of 200Km North of the dirt road of Morondava is the famous National Park of Tsingy of Bemaraha, known locally as the forest of stone; your main reason to come and visit Madagascar. Last but not least, the RN7 or also know as South of Madagascar is a picturesque area rich in flora and fauna settled in various National Parks. Not to forget the relaxing time at the beach of Ifaty or Anakao.
All tours
Tourist circuit