Experience The Ultimate Luxury Vacation And Honeymoon In Madagascar
Discover the ultimate luxury vacation and honeymoon in Madagascar with tailored tour packages. Experience the beauty of this unique island paradise like never before.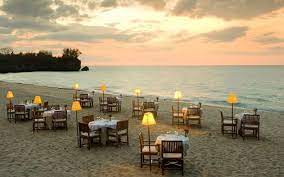 With GASSITOURS tailored tour packages, you can explore all that Madagascar has to offer in style and comfort, whether you're planning a romantic honeymoon or a once-in-a-lifetime family vacation. If you're looking for a truly unique and unforgettable Luxury Vacation & Honeymoon in Madagascar , then you've come to the right place.
Explore Madagascar's diverse landscapes and wildlife
Madagascar is a land of incredible diversity, with a range of landscapes and ecosystems that are home to some of the world's most unique and fascinating wildlife
From the lush rainforests of the east to the spiny forests of the south, there is something for everyone to discover in this incredible island paradise
Explore the famous Avenue of the Baobabs, encounter lemurs in their natural habitat, and relax on pristine beaches surrounded by turquoise waters
With luxury tour packages, you can experience all of this and more in comfort and style
Indulge in luxurious accommodations and amenities
From private villas with stunning ocean views to luxurious lodges nestled in the heart of the rainforest, Madagascar Tour and Holidays packages have something to suit every taste and budget. Their luxury tour packages offer the ultimate in comfort and relaxation, with accommodations.
Enjoy gourmet meals prepared by expert chefs, indulge in spa treatments and massages, and take advantage of exclusive amenities, including private pools, hot tubs, and more. With their tailored tour packages, you can experience the ultimate in luxury and relaxation on your dream vacation and honeymoon in Madagascar.
Check out our other blogs on https://www.gassitours.com/blog/