The Importance of a Travel Agency for Family Vacations
The time spent researching necessary to prepare for a trip is substantial. So, much time will be spent online researching travel options (including flights, hotels, activities, the weather, and so on). And if you're short on time or don't want to deal with the burden of organizing your trip, a travel agency is the way to go. Besides saving you time and effort by planning the perfect itinerary, travel agents may save you money on lodging, transportation, and additional tours and activities. With them, you won't have to worry about a thing when it comes to your trip. Consider these advantages of using a travel agent.
Break Through the Clutter
The internet is a wonderful and overwhelming resource for finding the best deal on Madagascar Vacation Packages. A seasoned travel agent will review all the options and recommend only the best ones.
Totally customized
It might be difficult and time-consuming to assemble the perfect trip from scratch, but travel agencies have the necessary resources to make it look easy. Their network of reliable service providers constantly expands from personal drivers to high-end VIP excursions.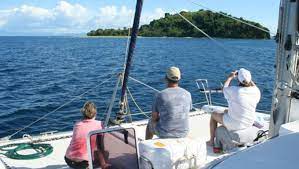 Extra money for souvenirs
Your time is valuable, and a travel agent's expertise can help you save time and money. Membership in a broader network, such as Virtuoso, allows travel agencies to negotiate discounts and perks for their clients that individual travellers need help finding. Extras like free spa treatments, upgraded rooms, and other perks are sometimes within their reach. Most travel agents may charge a small fee for their assistance, but the value-added services they provide more than make up for the cost.
Feel like a famous person
Due to their huge sales volume, certain travel agents enjoy special relationships with popular tourist spots. Occasionally, travel agents can arrange VIP experiences for their clients, such as after-hours tours of popular exhibits, admission to off-limits regions, or tickets to in-demand events.
Conclusion Travel consultants at Gassitours are informed, considerate, and willing to assist you in creating the perfect getaway if you're considering taking your family for Family Holidays in Madagascar.